UK's first choice for precision
engineering
Accura Engineering is the West Midlands' leading provider of AS9100-accredited precision engineering services. Our comprehensive capabilities allow us to offer a complete turnkey solution for design and manufacturing. From multi-axis machining to press tooling and fabrication, we deliver solutions for our customers' most complex manufacturing challenges.
View our engineering services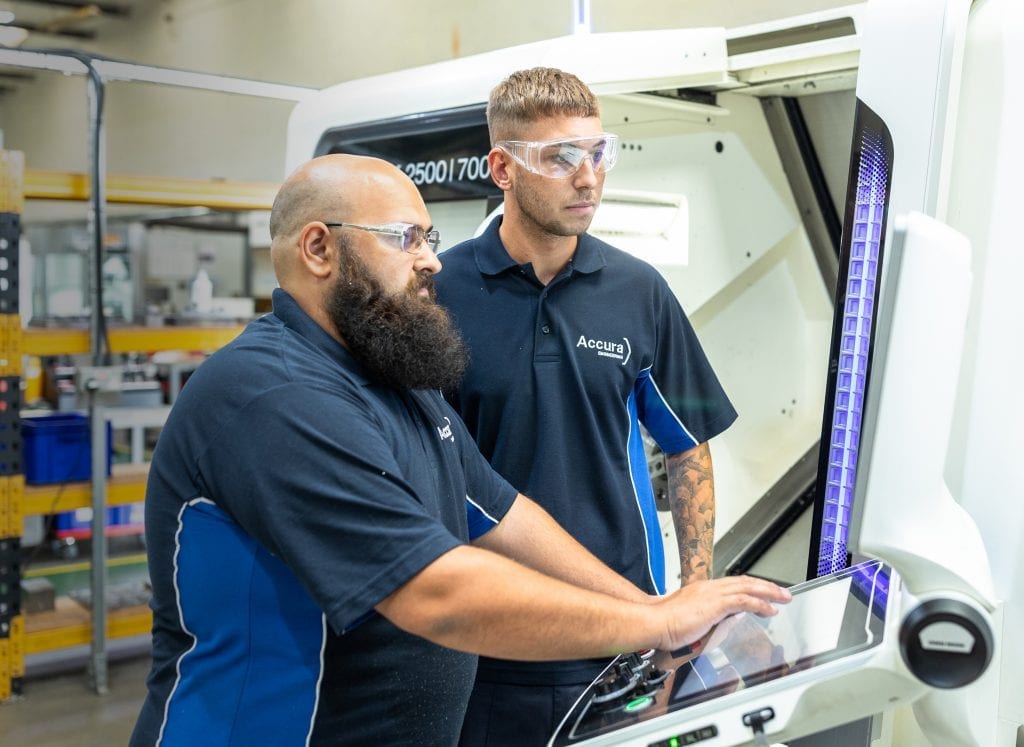 From concept to prototype to testing to production
Our industry-leading engineering expertise and comprehensive facilities allow us to offer a true turnkey service, taking our customers' projects from concept through to production. We understand the ramp-up journey for complex products and are experts at solving manufacturing challenges.
Comprehensive Engineering Expertise
Turnkey Solutions
Accredited Supplier
We are proud to supply the high-reliability sectors. With accreditations including AS9100 Rev D, NADCAP Nonconventional Machining and ISO9001, we are able to meet the most demanding quality requirements, consistently delivering products that our customers can depend on.
Aerospace & Defence
Automotive
Energy
Industrial