Tool making is a rapidly evolving industry, driven by the increase in trades that require tools. Here at Accura Engineering, leading specialists in precision engineering, we are proud to design and manufacture machined tool solutions for a wide range of industries. Decades of experience in the industry have enabled us to expand our skills and knowledge, allowing us to create precision engineered components to the highest of standards, shortest lead-times and competitive prices. We have developed strong relationships with world class suppliers, in order to gain access to the finest materials and resources, which we are then able to pass on to our customers. With a flexible facility servicing a diverse number of customer sectors and products, we have developed the ability to plan and create multiple different engineered solutions here at Accura, including engineering fixtures.
What is an Engineering Fixture?
Engineering fixtures are typically precision engineered mechanical devices used predominantly in the manufacturing industry. Their primary purpose is to hold product(s) during a production process, including finishing operations. Engineering fixtures,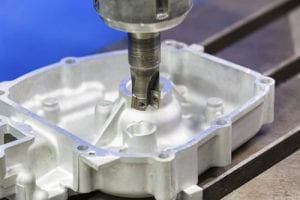 which are also known as assembly fixtures, hold components in place to ensure that each and every product is produced (or finished) to the same standard and specification every time; promoting consistency and efficiency during each individual process. These precision machined devices are extremely popular due to the fact that the use of them reduces the requirement for additional labour, and increases the speed, efficiency and conformity of the production process. There are many different types of engineering fixtures including checking fixtures and CMM fixtures, both of which we can design and manufacture here at Accura, using our special purpose machines.
Engineering Fixtures at Accura Engineering
All of our engineering fixtures are made using high quality materials and machinery to produce precision engineered solutions. Currently, our products are used by some of the world's most vital industries, including the aerospace, defence, automotive and rail industries.
If you are interested in finding out more about any of our fixtures, including our presswork checking fixtures, please call 01902 454460. Alternatively, you can visit our website at special purpose machines.
If you have found this blog helpful, you may wish to read our previous blog on Precision Grinding.