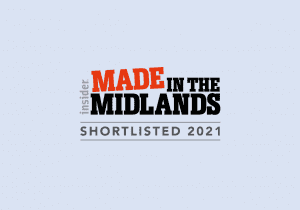 Accura Engineering are proud to have been shortlisted for the prestigious Made in the Midlands "Manufacturing Innovation" award. This recognises Accura's achievements in developing a cost-effective solution for their customer 3T AM, machining hundreds of 3D printed RF components for a satellite application.
Craig Wright, Chairman of Accura Engineering, said "We are delighted that our successes over the last twelve months have been recognised by the judges of the Made in the Midlands awards. This project demonstrates our ability to deliver solutions for our customers' most challenging engineering problems".
The event will be hosted on the 6th October at the Macdonald Burlington Hotel in Birmingham. Tickets are available here.