Accura Engineering has a full suite of precision machine tools, with which it is able to meet the needs of multi-sector customers who demand, efficiency, accuracy and expediency. Our 5-Axis CNC Milling capability represents not only significant financial investment but also signals our intent to remain at the cutting edge of machining.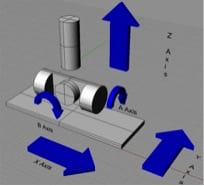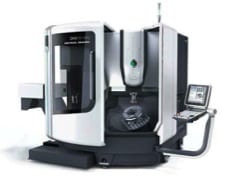 What are the benefits of 5-Axis CNC Milling?
Greater product complexity possible.

Reduced set-ups.

Less fixturing required.

Greater accuracy possible.

Faster processing times possible.

Cutting tools typically smaller and less prone to vibration.

Better Products, delivered faster at lower costs.
Why use Accura 5-Axis CNC Milling Services?
With our 5-Axis CNC Milling machines (DMG and Mikron), we are able to produce precision pieces with highly complex geometries extremely quickly. Computer Aided Designs (CAD) can be quickly and efficiently transferred to our 5-Axis CNC Milling machine centres with optimum cutting geometries and speeds pre-defined off-line. Our 5-Axis CNC Milling machine capability enables complex components within an 800mm cubed size envelope to be produced in a single set-up. This saves time and cost which both benefit customers significantly.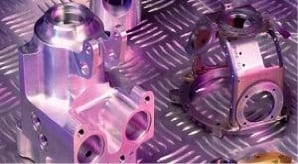 About Accura Engineering's Capabilities
Over time, Accura Engineering has gained a reputation for experience, capability and machining excellence. In addition to volume production for the Aerospace, F1 and Chemical Engineering sectors, Accura Engineering is a go to specialist for one-off and small batch machined components. Our knowledge and experience not only covers product shape complexity; it also includes a material know-how that is second to none. This material know-how has been gained whilst working with exotic alloys for deep sub-sea applications as well as powder metallurgy produced materials where hardness is required to deal with extreme erosion corrosion environments such as food extruders. It is precisely because of our machine capability, extensive experience and reputation for delivering that Accura Engineering's customers remain customers.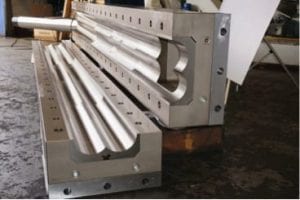 Our Machine-shop is staffed by experienced professionals and is fully technology equipped having 19 x CNC Milling Machines including 4 x 5-axis CNC Milling Machines, 5 x Wire Eroders, 6 x Spark Eroders, 9 x CNC Lathes, 10 Grinders and extremely well resourced bench capabilities. Our machining center operation is totally flexible so where a customer's Machining needs are time critical, we'll work 24/7 to achieve the required outcome.
So, when you have complex machining needs and time is critical, contact Accura Engineering and we'll provide 24/7 support to take care of you.
For further information, see our precision machined components or Accura Engineering Limited, Stringes Close, Willenhall, West Midlands, WV13 1NS  Tel. 01902 606206T el+44 (0) 1902 606206
We hope you've enjoyed this article on our 5-axix CNC milling capability.  You might also like to read our previous blog about Accura Supply Limited.